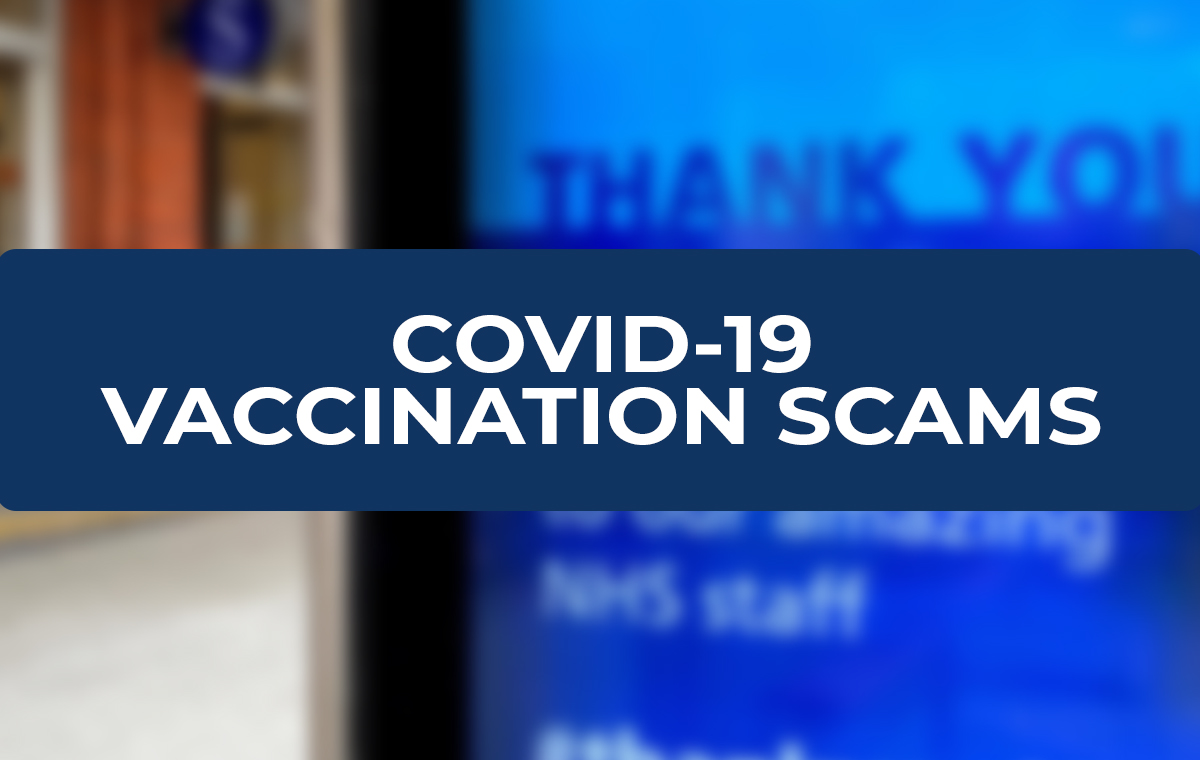 Important Information Regarding Vaccination Scams
Please Read Below:
It has come to our attention that some members of the public are receiving fraudulent messages regarding the Covid-19 vaccinations. Scammers pretending to be the NHS are sending people messages asking them to make a payment to receive their vaccine. Please be aware that the NHS will never ask you for your card details, as all variants of the Covid-19 vaccine are free. Please ensure that you inform any vulnerable or less tech-savvy people in your family or friends group, so that they avoid falling foul to scammers.
What to do
If you believe a message to be fraudulent, but aren't too sure, please speak to a member of your family to check before calling the NHS or the police. Do not make any payments if it has been requested of you via message, email or phone. Covid-19 vaccinations are administered by the NHS, and are therefore free. More information on how you will be contacted about your vaccine can be found here.