Verity Henton, a prominent private investigator agency, once enjoyed thriving success in the pre-pandemic era. Renowned for their exemplary service and a proven track record of solving intricate cases, they built a loyal clientele. However, with the arrival of the COVID-19 pandemic, their business suffered a devastating blow, leaving them on the brink of closure.
To save their sinking ship, Verity Henton sought the expertise of Be My Social, a reputable digital marketing company known for its prowess in revitalizing struggling businesses. This case study highlights the journey of Verity Henton's revival through the transformative power of digital marketing.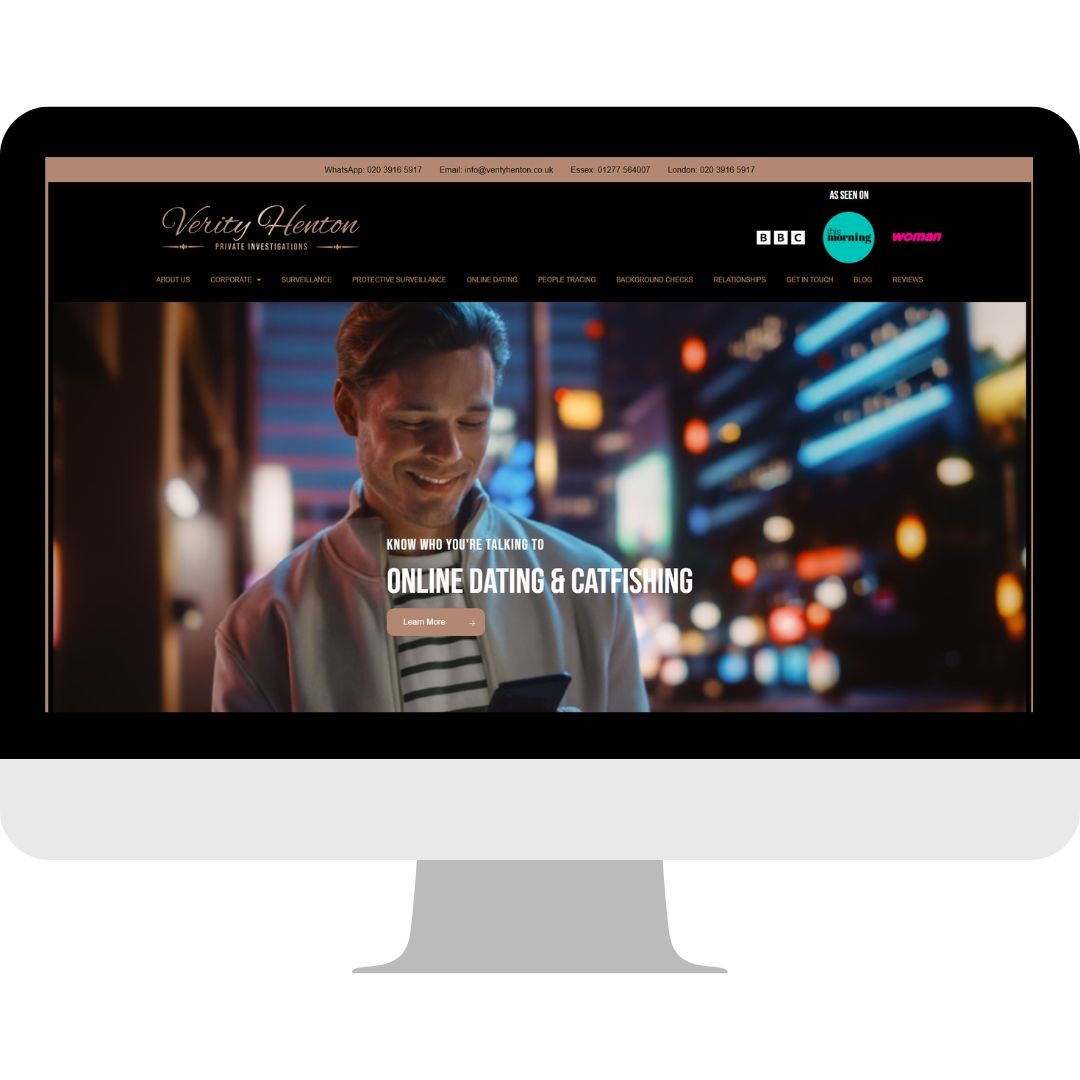 Challenges faced & Objectves
Be My Social developed informative and captivating content for Verity Henton's website and blog. This positioned the agency as a thought leader in the industry, boosting credibility and driving organic traffic.
An email marketing strategy was implemented to nurture leads and maintain a strong connection with potential clients. Personalized and timely follow-ups were conducted to increase conversion rates.
Be My Social took charge of Verity Henton's social media accounts. They crafted engaging content, showcasing the agency's success stories, testimonials, and expertise in handling complex cases. Regular posting aimed to strengthen brand presence and foster client engagement.
To improve online visibility, Be My Social designed a focused Google Ads campaign. Thorough keyword research and ad optimization ensured Verity Henton appeared at the top of search results when potential clients looked for private investigator services.
Verity Henton's story exemplifies the transformative power of digital marketing in rescuing a struggling business from the brink of closure. Through Be My Social's strategic approach, Verity Henton not only revitalized its clientele but also reinforced its position as a distinguished private investigator agency.
The success of this collaboration underscores the crucial role of digital marketing in reshaping a business's trajectory and ensuring sustainable growth even in challenging times. Verity Henton and Be My Social's partnership serves as an inspiring case study, demonstrating that resilience, innovation, and strategic marketing are key ingredients for achieving remarkable success in the digital age.