It's not exactly easy to hack an Instagram account; if hackers can get a hold of your contact information, such as your email, phone number or password, they may have easy access. Having your Instagram hacked can be an extremely difficult process. If you're a business account, that loss can be even more damaging, as it may put your clients at risk. With the help of a social media management company, you can keep your account secure.
Here at Be My Social, we can suggest stronger passwords if we think your current one is weak; if we create your accounts, we will always make sure to keep your login details safe and secure. By managing your social platforms, we can create a digital strategy to create brand awareness and engage your target audience. Has your Instagram been hacked, and you aren't sure how to retrieve it? Follow our helpful steps below.
How to Tell if You've Been Hacked
One of the first things hackers will do is change your username and password so you can no longer access your account. They may change the profile picture and bio. Some hackers take control of accounts with high follower counts to make their scam reach as many people as possible. They may even direct message (DM) your followers with scam links and messages. You will also get an alert from Instagram letting you know that some tried to access your account if an attempt has been made.
Once you notice you have been hacked, warn your followers on other social media accounts not to open any DMs received by you, and inform them about the situation. Some hackers may hold your account for ransom and demand a sum of money in exchange. It is not advised that you negotiate with these people, as your Instagram may just be deleted anyway.
Steps to Follow
Once an account is hacked, you'll receive an email from Instagram informing you of some unusual activity. If you click the link they provide you with straight away, you may be able to revert the change. If that doesn't work, you can request a login link from Instagram. By accessing Instagram, click on 'Forgot Password?' and enter your email or phone number to receive a login code. After this, change your password immediately.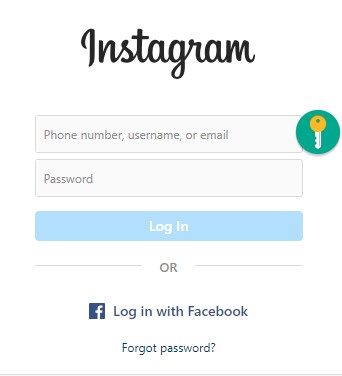 If this doesn't work, you can try to recover your account using a security code. Once again, click on 'Forgot Password?' and, instead of entering your email or phone number, click 'Need More Help?' at the bottom. Next, click on a phone number or email address that you'd like the recovery code to go to. On the next screen, enter the code and click 'Continue.' If all of these steps fail, you need to contact Instagram directly for more support. Go to the 'Help us Recover Your Account' screen, and click 'I can't access this email or phone number,' followed by 'Request Support.' Instagram will then ask you to verify your identity.
Here at Be My Social, as part of our social media management services, we will always ensure that your social channels are safe and secure. As a social media company, we can implement effective digital marketing strategies that will save time and money, helping you boost your marketing efforts and share content that your audience is really going to engage with. Click here to view our full list of services.
How to Secure Your Account
One of the most important things you can do to secure your account is to create a strong password. Try adding capital letters, numbers and symbols into the mix. You should never name your password after your business or any other personal information that someone could easily guess. If you need to jot it down to remember it, make sure it's saved somewhere safe. You should also consider revoking access from third-party apps that you've ever used Instagram to log into.
We can prepare a range of social media marketing strategies to appeal to your target audience and branding, as well as developing passwords that will make your social media difficult to hack. To find out more about our social media management services, please fill out our online form here.