Affordable Web Design Solutions in Rotherham
Your Gateway to Affordable Excellence in Web Design and SEO
Welcome to the digital realm where affordability meets excellence, and your online success becomes our mission. At Be My Social, we pride ourselves on being Rotherham's foremost destination for top-tier web design, SEO, and digital solutions. In a world where online presence is paramount, we are your dedicated partners, combining the art of web design with the science of search engine optimization. Join us on a journey where stunning web aesthetics, seamless user experiences, mobile optimization, and SEO prowess converge to elevate your online venture. Let's dive in and explore the boundless possibilities that await you in the realm of affordable web design and digital success.
Affordable Web Design in Rotherham: Speedy, Mobile-Optimized, and Stylish
In the ever-evolving digital landscape, your online presence is more critical than ever before. Your website is often the first point of contact for potential customers, and it needs to make a lasting impression. At Be My Social, we understand that achieving a professional and captivating online presence should be accessible to businesses of all sizes. That's why we offer affordable web design solutions right here in Rotherham.
Stylish Designs Tailored to Your Brand
Our team of expert designers combines creativity and technical expertise to craft web designs that not only look stunning but are also a perfect reflection of your brand's identity. Whether you're a startup, a small business, or an established enterprise, we'll create a unique and stylish design that resonates with your target audience.
Mobile Optimization for a Seamless User Experience
Mobile devices are the gateway to the digital world for a vast majority of users. Our web designs are mobile-optimized, ensuring that your website functions flawlessly on smartphones and tablets. This not only enhances the user experience but also aligns with Google's mobile-first indexing, which can boost your SEO rankings.
Speed Matters – Swift Loading Websites for Higher Conversions
In the fast-paced online environment, seconds matter. Slow-loading websites can deter potential customers and affect your search engine rankings. Be My Social prioritizes site speed, ensuring that your web pages load quickly, keeping your audience engaged, and improving your website's conversion rates.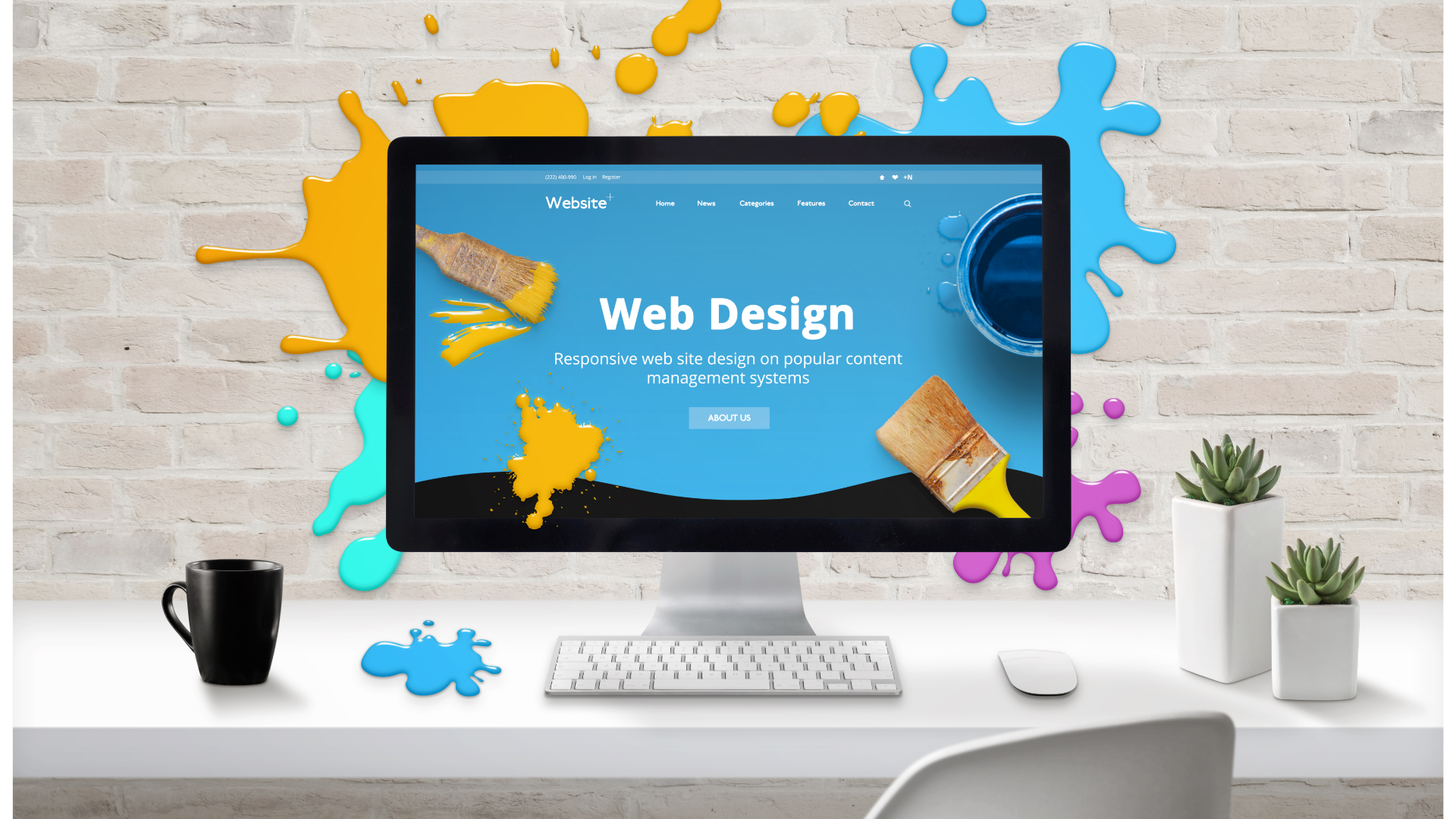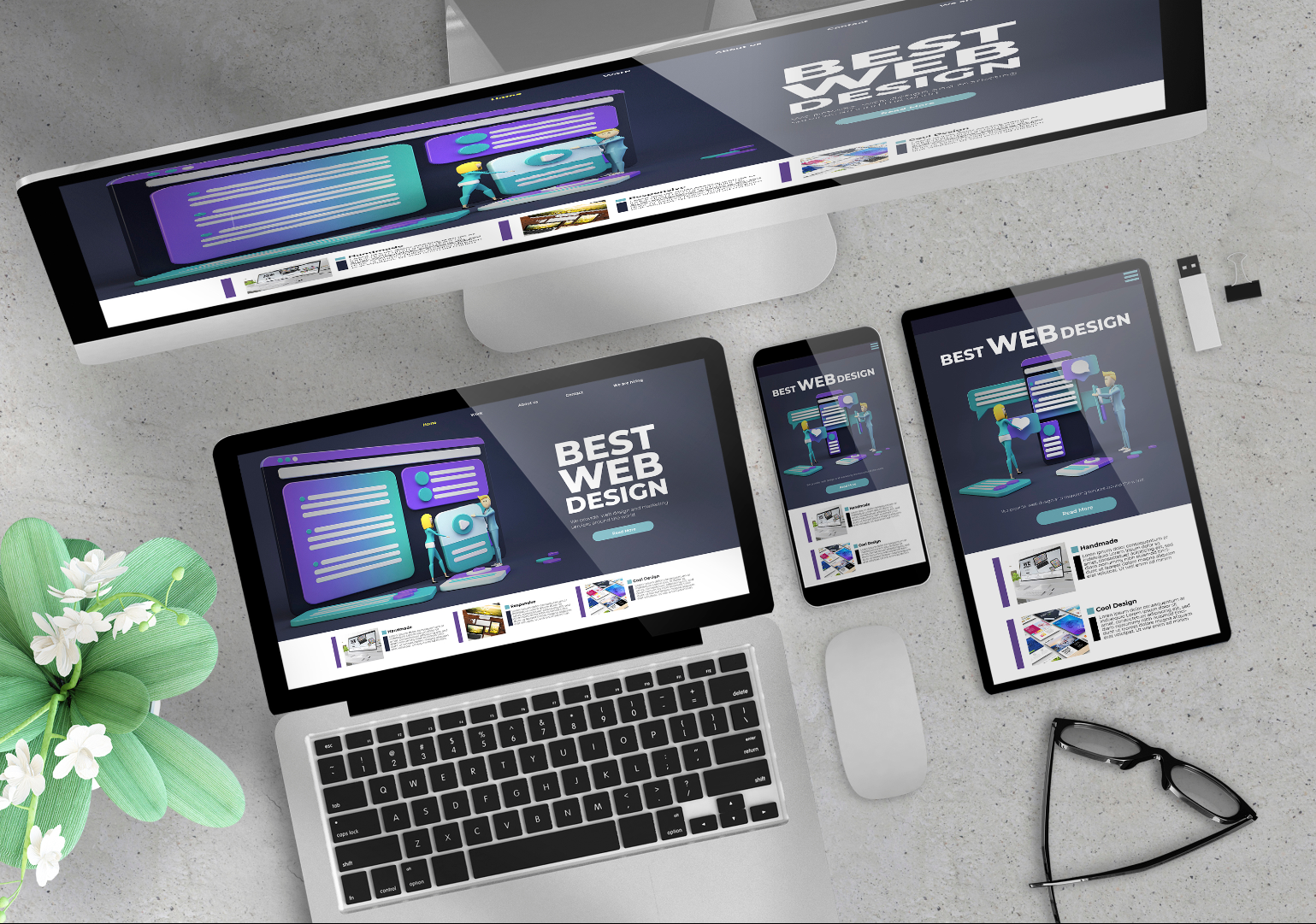 Responsive Web Design: A Path to SEO Success and Seamless UI
In today's digital landscape, your website's performance hinges on two critical aspects: responsiveness and user interface. At Be My Social, we recognize that a website's success is not just about aesthetics; it's about delivering a seamless user experience while aligning with the ever-changing rules of search engine optimization (SEO).
The Power of Responsiveness
A responsive web design is the foundation of an exceptional online presence. It means that your website adapts flawlessly to various screen sizes and devices, be it a desktop computer, a tablet, or a smartphone. This adaptability is not only appreciated by your visitors but also rewarded by search engines. Google, for instance, places a premium on responsive designs, which can positively influence your SEO rankings.
Navigating User Interface
Your website's user interface (UI) is the bridge between your brand and your audience. A well-crafted UI ensures that users can effortlessly navigate your site, find the information they need, and engage with your content. At Be My Social, we take UI seriously. We design interfaces that are not only visually appealing but also intuitive, making it easy for your visitors to explore your website and take desired actions.
SEO and the Responsive Advantage
Search engines favor responsive websites for several reasons. They appreciate the consistency of content across different devices, which makes it easier for them to index and rank your pages. Additionally, responsive designs often load faster on mobile devices, another aspect that Google takes into account when determining search rankings.
Be My Social: The Rotherham Partner for Stunning Web Designs and SEO Strategies
In the heart of Rotherham, Be My Social stands as your trusted ally in the digital realm, offering a winning combination of visually striking web designs and strategic SEO expertise. We're more than just a web design company; we're your partners in online success, dedicated to enhancing your digital presence.
Designs That Leave an Impression
Our team of skilled designers takes pride in creating web designs that are nothing short of stunning. We understand that your website is your virtual storefront, and it needs to captivate your audience from the very first glance. Our designs are a perfect blend of creativity, aesthetics, and functionality, ensuring that your brand's online presence stands out in the competitive digital landscape.
Strategies to Soar in Search Rankings
Achieving online success goes beyond aesthetics. It's about being visible to your target audience. Our SEO experts are here to ensure that your website not only looks great but also performs exceptionally in search engine rankings. We employ the latest SEO strategies, from keyword optimization to content marketing and technical SEO, to enhance your online visibility.
The Be My Social Difference
What sets Be My Social apart is our holistic approach. We understand that web design and SEO are interconnected. A visually striking website is of little value if it doesn't attract visitors, and a site optimized for search engines won't fulfill its potential without an engaging design. We bridge the gap between these two worlds, ensuring that your website is both aesthetically pleasing and search engine-friendly.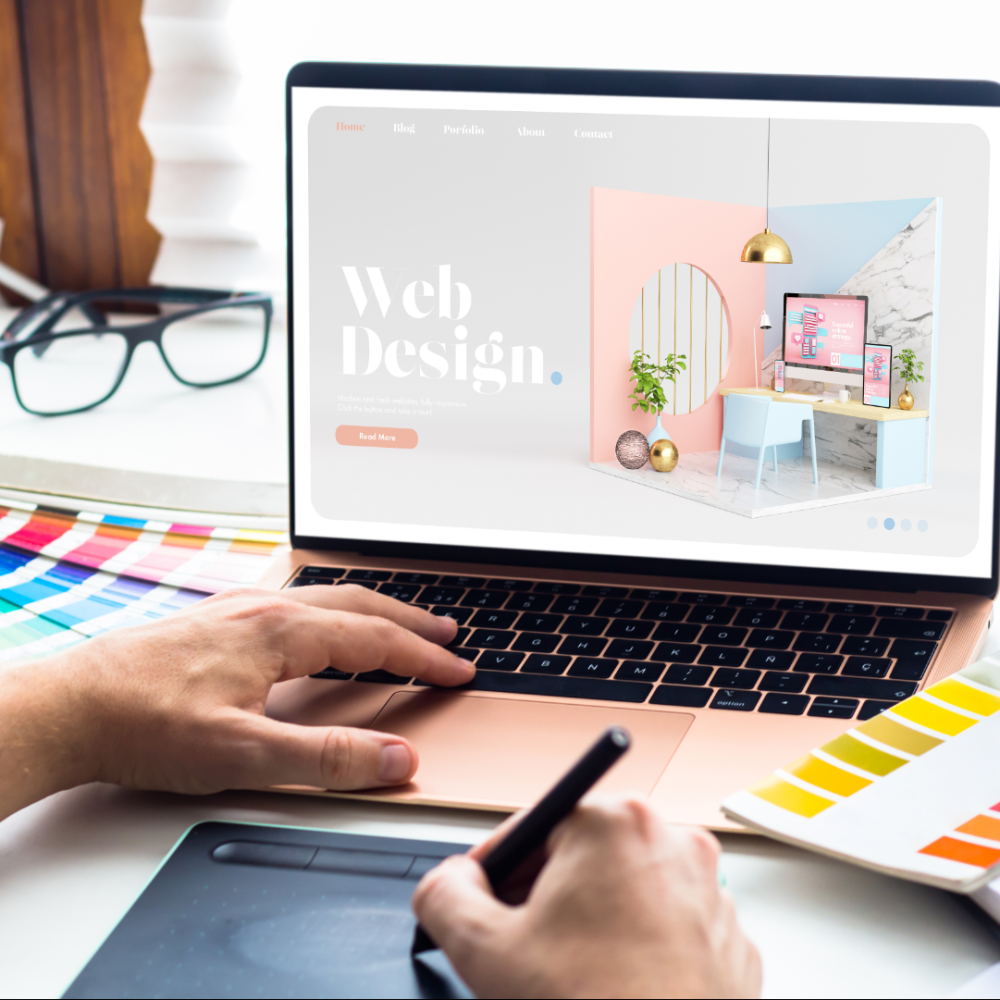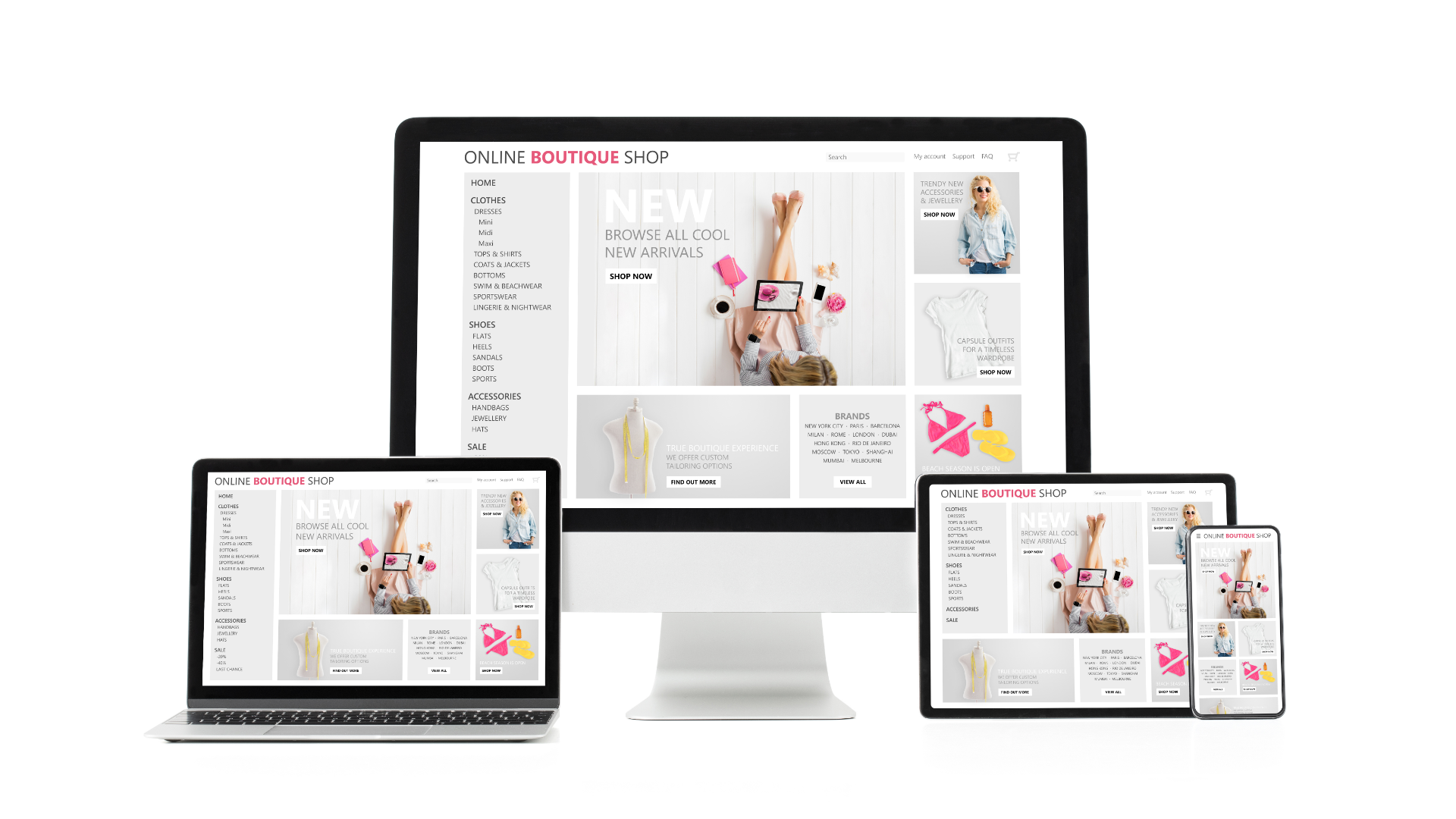 Unleash Your Website's Potential with Be My Social: A Blend of SEO and Web Design Magic
Your website is the digital face of your business, and at Be My Social, we understand the transformative power of a well-crafted online presence. We bring a unique fusion of SEO expertise and web design artistry to help you unlock the full potential of your website, ensuring it shines in the digital landscape.
The Magic of SEO
Search Engine Optimization (SEO) is the secret sauce that propels your website to the forefront of search engine results. Our SEO wizards are well-versed in the ever-evolving world of search algorithms, keywords, and content strategies. With us, your website gets a competitive edge, appearing prominently in search results and attracting a steady stream of organic traffic.
The Artistry of Web Design
Web design isn't just about aesthetics; it's about creating an immersive and user-friendly online experience. Our team of designers is passionate about their craft. They weave magic into the visual elements of your website, ensuring that it not only looks fantastic but also offers an intuitive, engaging, and memorable user interface.
The Be My Social Alchemy
What truly sets Be My Social apart is our ability to blend SEO and web design seamlessly. We understand that these two aspects are not separate entities but interconnected facets of a successful online presence. Our experts work in harmony to create websites that are not only beautiful but also optimized for maximum visibility.
Finding Answers to Your Web Design Inquiries
At Be My Social, we're your trusted partner for web design, and supporting businesses. Our mission is to provide tailored solutions, helping you navigate the digital landscape. Discover how we can address your unique web design needs and empower your  business