If web design isn't your best skill, you will eventually ask yourself this question. There are more options than you would think out there to get your website creation started. The best website builder won't be the same for every individual, however, as this answer can change due to a number of reasons for each individual.
In this article, we will try to help answer the question "What is the best website builder for small businesses?". We will be covering some of the platforms which our digital marketing agency has come across and our impressions of them.
What are your needs?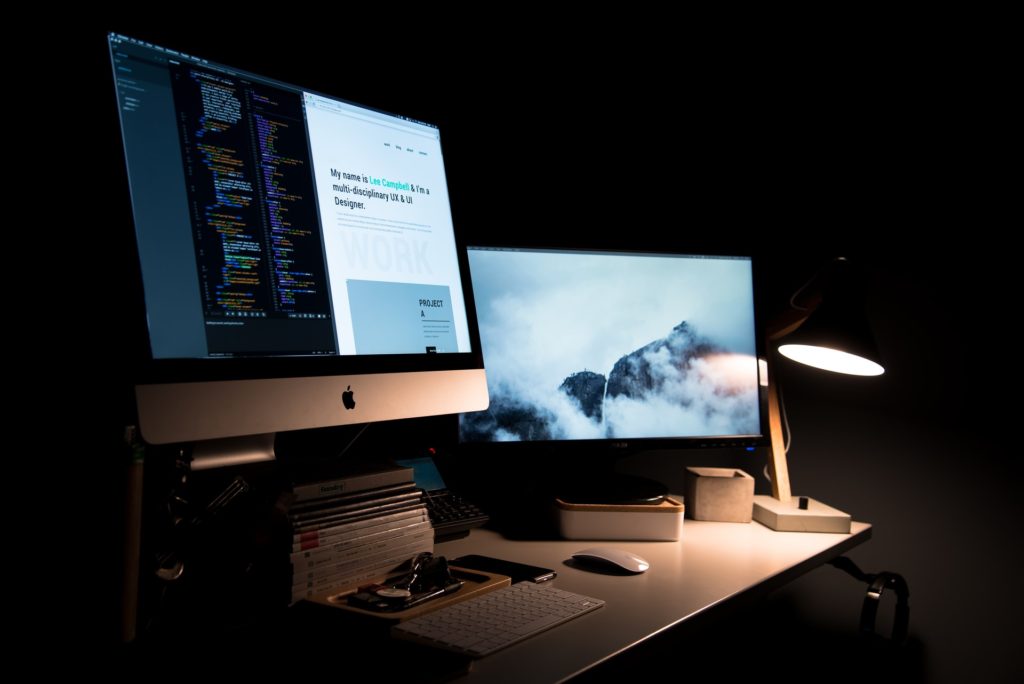 Before we look into a few of the best website builder options out there, we must first determine what our needs and goals are. By needs, we mean what your website's purpose will be.
Are you opening up an online e-commerce website where people can shop for hundreds of products? Or are you creating a web design that showcases your range of services in order to receive contact submissions? Being able to draw out your whole website plan can allow your web design process to stay structured truly to your brand.
Certain website builders are designed to suit different needs. If you can narrow down your needs then you will be able to make the right decision. Failure to do so can result in a loss of both time and money.
Wix
This drag-and-drop website builder is a great starting place for those who have never created a website before. Wix offers you hundreds of themes and functions which are all very customisable to suit the user. Web designers across the UK choose it to create some incredibly modern sites.
If you are a small business owner, however, Wix might not be the perfect choice for you. Its prices aren't expensive but there are cheaper alternatives out there. Web designers also won't be able to include plugins or add the top eCommerce store tools. For these reasons, we would recommend that businesses on a tight budget should seek alternatives. This also applies to people who plan to create a huge online store to sell goods.
Squarespace
Similar to Wix, Squarespace is another drag and drop website builder with loads of built-in tools. The tools available would be best suited for an online blog or eCommerce site. 
The features available with Squarespace are perfect for a small online store. Its functionalities include taking credit card payments, tracking customers, designing gift cards and many others. If you were to choose other website builders then these functions would only be possible through the means of additional plugins.
Larger stores with a much larger back catalogue would probably want a more dedicated eCommerce website builder. Squarespace, however, offers everything that a small eCommerce store could need. You can also create some amazing designs with the page builder.
One huge downside which we have found with using Squarespace is the lack of SEO services. While not necessarily essential to designing a website, SEO is an incredibly important part of your business. If you create a website without an SEO strategy, the chances of people actually finding your website are extremely slim.
You are very limited in what you can do to solve this by using Squarespace. For this reason, plenty of web designers will avoid using this platform at all costs.
GoDaddy
If you are looking for a quick website design then GoDaddy might be the best voice. Unlike the previous website builders, GoDaddy works as a menu-based platform. This is to make the page-building process as fast as possible for the web developer.
GoDaddy is one of the more affordable and easy-to-use web builders. As a result of this, however, some limitations hold it back. You won't be able to create the most intricate designs imaginable. GoDaddy aims to make websites as good as they need to be and not as good as they possibly could be.
GoDaddy has a very affordable rate in comparison to the other website builders. There are also restrictions on how you can perform your SEO strategy. Not as limited as Squarespace, you will still feel the effects on search engine results pages.
WordPress
If you want more control over your website, WordPress is a good option for you. Using this platform, you can do anything you would like to your website. The customisation options are only limited by your own abilities, however.
There are thousands of themes to choose from online, hundreds of plugins that can be installed and it has many eCommerce website options. While this all sounds perfect to any business type, this all comes at a price.
The only limitations with WordPress are the skill of the web designer. If you are completely new to designing websites then WordPress might not be the best choice. It requires a steep learning curve which is why more experienced web developers would favour using it.
We could sit here and talk about all the pros of using WordPress all day, but it all comes back to your needs. Small business owners might not need unlimited capabilities. There are cheaper options to choose from that won't require as much work on your behalf.
In Conclusion
Running a business with a small team is going to take up plenty of your time regardless. This is why you shouldn't have to spend lots of it on web design. If you follow some of our recommendations you won't have to.
Hopefully, our experiences with these platforms will help you to decide on the best website builder for your business. If you have any questions in regards to web design or SEO services, please contact a member of our team today.
You can call us or fill out our online contact form. A member of our team will be on hand to help you.