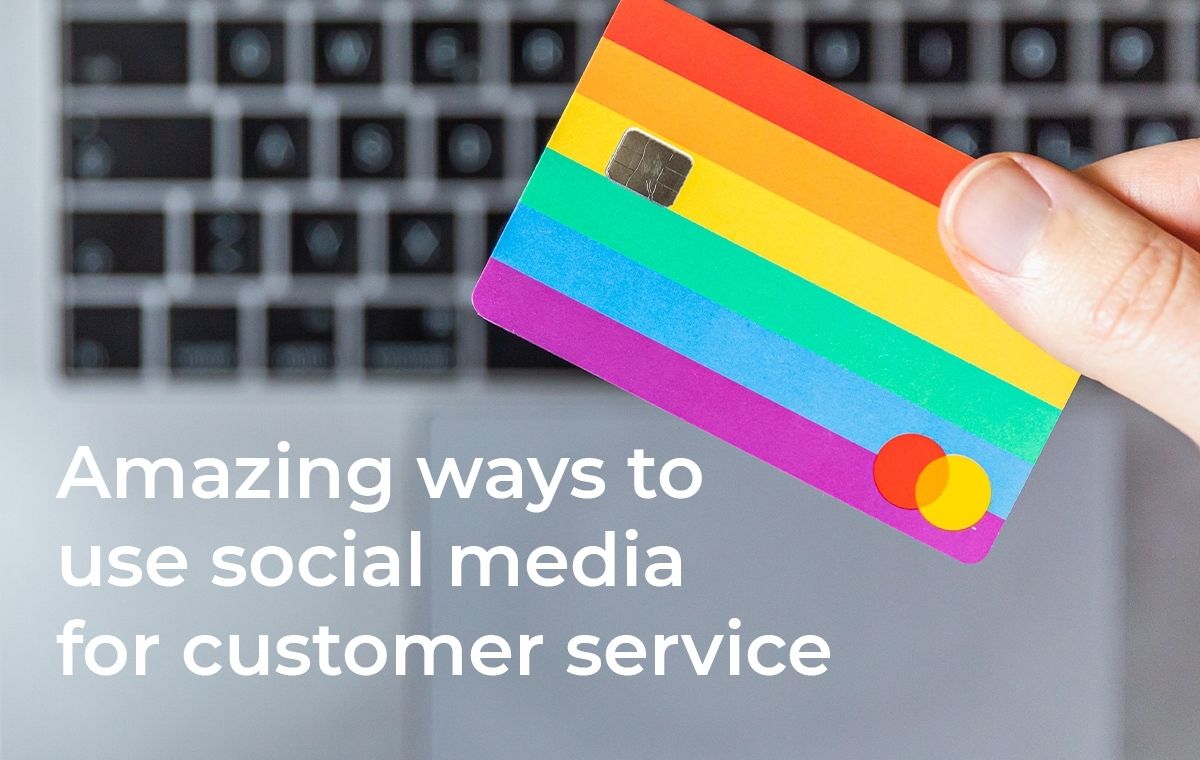 Amazing Ways To Use Social Media For The Best Customer Service
The 3 best practices:
We're going to discuss 3 social media marketing best practices, helping you to refine and perfect your strategy to best serve incoming enquires.
Having an around the clock response team is almost expected from consumers in the current social climate.
It is somewhat unreasonable to have that if you are a small business, or even if you have 9-5 office hours. But you can make use of the hours you are online.
It's not as difficult to have a solid online customer service strategy as you'd think. After all, somebody has to solve your customers problems.
1. Respond as quickly as possible.
As stated above, the common expectation from modern customers is to have an instant response. Specifically 42% of consumers expect a response back on social media within a 60 minute time period.
This means responding to enquires, reviews, and complaints as quickly as possible to ensure excellent customer service. An additional note; if you have a live chat feature on your website, make sure your service representative is quick on replies. Because once that person is on your website you want to get the lead before they leave.
The consequences of a long response time online can cause people to;
Inform their friends and family about their experience (whether that be a negative one or if their issue was resolved).
Make them complain about your products or services in a more public way (through a tweet or social media post)
Message you on another social network (hoping for another response)
Not recommending your customer support service and leaving them with low customer satisfaction.
On social media fast responses are rewarded, not only by the customer, but even by social networks themselves. Facebook also displays a badge on your business page if you're responding within an hour or less.
2. Knowing which complaints to resolve in public or private.
Sometimes, even if you do respond in a timely manner some people are never happy.
You can't please everyone, so it's best to prepare and put a framework together for the expected negative comments or complaints.
The framework is a process that gives you a clear sense of direction when tackling those difficult conversations, it will vary for each of the social media platforms.
Guidelines are important to update and follow, as when you keep consistent it will only promote your type of content. And to happy customers – as well as giving your support team a great plan.
So, now you have to decide what should be resolved in public. Things such as; Page and post reviews, tagged posts on instagram, tagged posts on twitter. These are for both positive and NEGATIVE reviews. As showing you are publicly accepting a fault or even helping someone out makes potential customers trust you more.
Sometimes there are some private conversations that need to happen, and again you need to decide which situations need that. You can make a conversation private by moving it to direct messages, email or a quick phone call. It's all down to your own, or even the customers preference.
If it is the case that you need longer time to look into a problem, such as someone needing a tracking number. Then send a message of acknowledgment as soon as you see their message, something along the lines of "Hi [Name] we're sorry to hear about this! We are taking the time to look into your issue and will be back in touch shortly".
This will ease not only the customers mind, but retain the response rate needed to reach to your target audience. (And boost brand awareness!)
3. Respond to all social network engagement.
Every comment, post and even check-in on social media needs some form of acknowledgement. This is one of the biggest social media customer service best practices you can possibly do. So it's key to implement into your social media marketing plan.
A customer wants to be recognised – it's straightforward. Customer experience is the top priority for any business, even if you do operate online. If you were a store, you wouldn't ignore a customer approaching you for help. Just like no business should leave a comment unanswered. Since comments can be viewed by the public, you have an unspoken obligation to be attentive to all on social media.
Conclusion.
So, what out of this article will you be introducing into your social media marketing strategy? Let us know in the comments below!
If you would like to learn more about our Social Media Management services, please get in touch with us. A member of our team will answer any questions you may have.